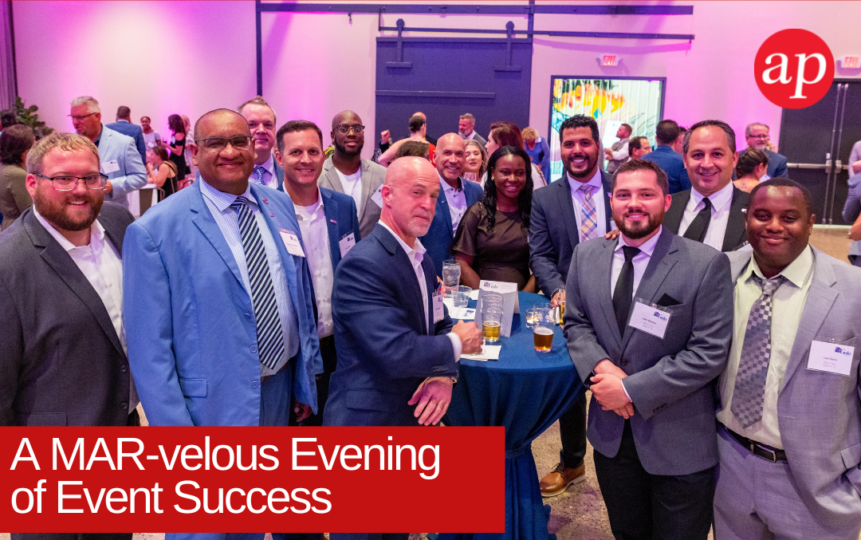 There are those event nights when the expectations of everyone are exceeded – even the expectations of those of us from the Ann Plans team. The Minneapolis Area REALTORS® Foundation Gala at Quincy Hall on Thursday, August 4 was one of those magical nights.

This was the MAR Foundation's first gala since 2019, and guests, staff and vendors were blown away by the success of the August 4 event. The 2022 gala raised 63% more than the previous highest-performing gala.

The MAR Foundation works to end homelessness by supporting local nonprofits that work to ensure everyone in our community has a safe place to come home. We are thrilled that this year's gala is going to have a bigger-than-ever impact in helping to end homelessness.

Here are some of the factors that contributed to the success of the recent MAR Foundation Gala:

An intentional guest experience plan. The venue, decor, menu selections, entertainment and program all contributed to a fun-filled and inspiring evening.
Fast-paced program. All speaking segments and the video leading up to the fundraising moments of the evening were scripted to be in the 3-5 minute range to keep the program moving along.
Emcee with a connection. Jason Hudoba was the perfect person to host the evening. As the arena host for the Minnesota Lynx and Minnesota Wild, Jason brought a lot of energy to the stage. And, as someone who has had a career in real estate, he knew many of the guests and related incredibly well to the audience.
Mission and stories. We believe the biggest factor in the success of this year's MAR Gala was the mission-infused program. Every element of the program focused on the issue of homelessness in our community and how the nonprofits MAR partners with and Realtors® are making a difference.
A delightful surprise. Performances by Ashley DuBose (Season 5 of NBC's The Voice) were a top highlight of the event experience. Ashley's singing of "Rise Up" right before the fund-a-need received a standing ovation and contributed to generous giving.
Well-curated auction. Guests were excited about the live auction items which included a brewery tour and in-home chef's dinner. A stay in Mexico sold for $8,500 two times, raising $17,000 with that one item alone!
Exciting photo opportunities. An attractive and eye-catching shimmer wall was one of the event elements that received a lot of photo taking and social media action.
Celebrating and thanking. The day after the gala, this message went out to MAR members, "We're blown away by the generosity of our members. Over $150,000 raised to support local nonprofits working to end homelessness—wow!" This communication also included a reminder that there was still time to give with a link to the gala donation page.
Before diving into a busy fall, we hope you can take some time to enjoy the final days of summer. The Ann Plans team wishes you a safe, relaxing and fun Labor Day weekend!

Warmly,
Ann