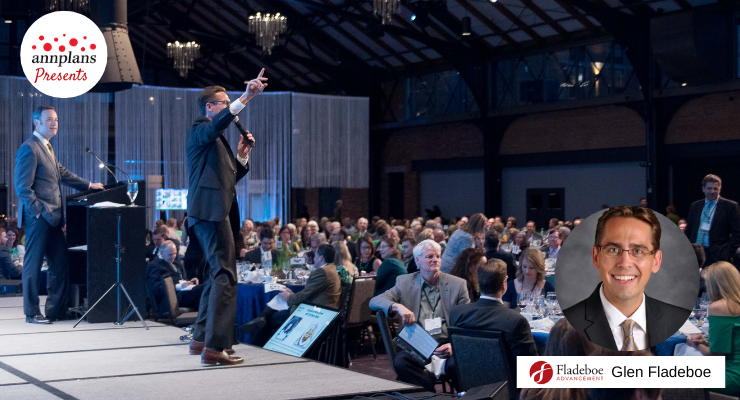 We always appreciate the opportunity to work an event with Glen Fladeboe or talk fundraising strategy with him over a cup of coffee. Glen has been a partner and good friend of Ann Plans for close to 15 years.
Glen Fladeboe is Principal Partner and Auctioneer with Fladeboe Advancement, an industry leader in benefit auctions, fund-a-need giving, and donor engagement strategies. He recently took time from his incredibly busy fall event season to share insights with us on the current state of nonprofit events.
How are nonprofit fundraising events performing?
Nonprofit events are performing wonderfully! There's a real sense of fellowship and community. Overall, fundraising is strong right now. Our community is making a difference!
How is the event climate different compared to before the pandemic?
One very big difference is we're seeing fewer attendees at events. We may not see larger crowds for a while. However, the evidence is strong that we're raising more money with fewer people in the room. The path forward will be getting the right people in the room, and having meaningful relationships and thoughtful stewardship with those donors throughout the year. This is a change for the better.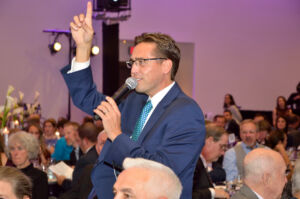 What virtual event learnings are informing best practices for in-person events?
I see two factors as critical learnings from virtual events. First, you need to have a strong committee or ambassador group leading the charge. These are passionate groups of donors who generate excitement about the event and invite their friends and colleagues to participate by attending and donating.
The second critical factor is securing pre-event support from your sponsors and donors. Pre-event support makes a significant difference in your overall fundraising results. We used to see organizations that were positioned well secure a third of their event fundraising before the actual event. Now lots of our clients are focused on raising an even larger percentage before guests even walk through the doors on event night.
How are live auctions performing?
Live auctions are performing well and raising lots of money for nonprofits. What's really driving significant live auction giving is mission-based items like a dinner with the CEO or Board President. Donors are willing to spend a lot of money on these items, and can justify the size of their winning bid because they are making a difference for an organization that's important to them.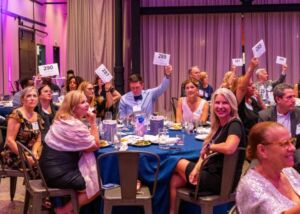 What two strategies can most significantly impact event fundraising results?
Every single day, I say that you have to build, maintain, and ignite pre-event support and excitement from donors. This can be achieved through pre-event fund-a-need gifts, matching gifts, the right live auction items, and getting the right people in the room. Okay, that was more than two strategies! But, I feel that the work you do prior to event night is key to an event's success. This pre-work, combined with strong messaging in your program focused on "the why" of your mission, can result in super strong giving.
What is your prediction for how fundraising events will perform over the next several months?
I believe that Americans as a whole, and Minnesotans in particular, want to do good and want to make a difference. I predict fundraising will be very strong during the last quarter of 2022 and into 2023. All of us who work in this industry must do what we can to maintain that support. Intentional donor stewardship is critical.
As a runner, I like to use this analogy. You can't just go out and run a good marathon without doing a lot of pre-work by putting the time into training. There's no "gutting it out," and the same holds true for us in the fundraising and nonprofit event industry. If you cultivate, steward, and thank your donors day after day, you'll be wildly successful.

Thank you so much to Glen for sharing these great insights, and for all that he and his colleagues at Fladeboe Advancement do in supporting nonprofits in Minnesota and throughout the country.
We hope this conversation with Glen provides you with confidence and tips in making your next event a mission-filled night of generous giving.
Warmly,
Ann