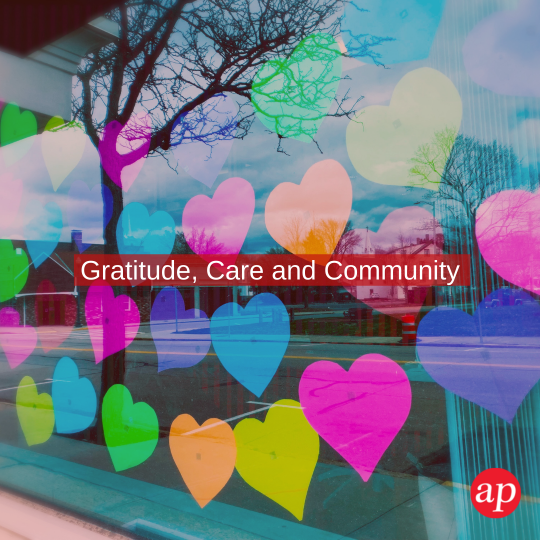 We Appreciate You!
Thank you for all you do to make a difference for your neighbors, our community and the larger world. The Ann Plans team hopes this first month of 2022 finds you feeling hopeful and energized by what the new year can bring.
Despite 2021 being another unusually challenging year, supporters continued to rally behind nonprofits with tremendous passion and generosity. We are grateful to have partnered with many of you last year in supporting the mission and services of several organizations through in-person, virtual and hybrid event fundraising.
Event Trends for 2022
Without a doubt, 2022 is proving to be another interesting and uncertain year. As Ann Plans strategizes and plans with clients for upcoming events, most organizations are planning for in-person or hybrid event experiences, with some still deciding to be 100% virtual.
In light of the many questions we are receiving related to how Omicron is complicating planning, we wanted to share these insights and best practices:
Organizations with in-person events on the schedule are formulating contingency plans to be well-positioned should a shift in format or date become the best decision in light of the pandemic.
Many nonprofits have pushed their event date further out in the year in hopes of fewer implications from COVID-19.
An increasing number of events are scheduled to take place in the warmer months at venues with a good amount of outdoor space.
Attendance at many in-person events will be smaller than pre-pandemic, but that doesn't mean you can't still meet or exceed your fundraising goals. Several nonprofits are raising more money with fewer people in the room.
Experience with virtual events has provided many important learnings including the amount of meaningful content that can be packed into a short program and opportunities to engage a larger audience of supporters through virtual and hybrid events.
Whether you are bringing people together in person, planning virtually or offering a hybrid experience, be assured you can have a well-attended and successful fundraiser with the right strategies, plans and people in place.
We welcome and encourage you to reach out if we can be helpful in bringing clarity and direction to your 2022 event plans.
The Ann Plans team wishes you a year of good health and happiness. May your goals and wishes come true!
Warmly,
Ann