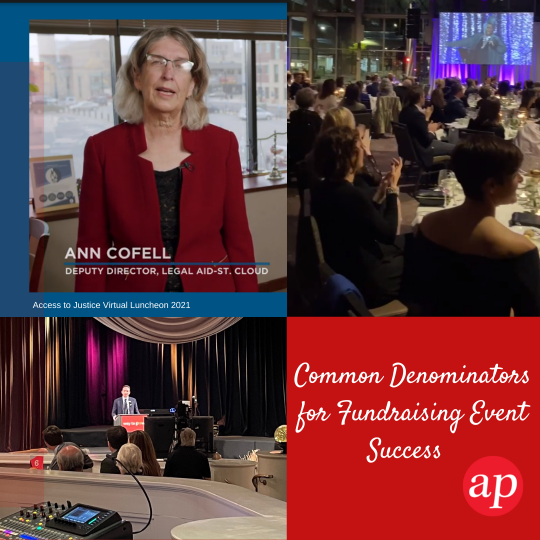 The week of October 28th through November 4th was an extra eventful, insightful, and fun one! The Ann Plans team produced four events in eight days, and each event had a different format for audience participation.
Guess which format made it possible for one of our nonprofit clients to blow past their fundraising goal?
a. Pre-recorded virtual event
b. In-person event
c. Hybrid event
d. Live virtual event
The answer is – all of the above!
Here are six common denominators from these events that resulted in success for each organization:
1. Leverage event ambassadors. With virtual event fatigue being a real thing, and people out of the habit of attending in-person fundraising events, having a team of key supporters actively engaged in inviting their colleagues and friends to participate is key to a strong turnout.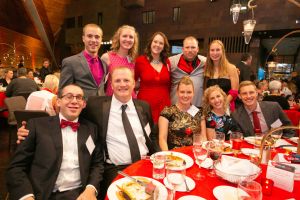 2. Communicate, communicate, communicate. Send frequent communications before your event to get people excited about the experience you are planning, make it easy for them to register and donate, and, if you will be in-person, be intentional about sharing any pandemic-related protocols (such as proof of vaccination).
3. Start script writing early. For each of the four events, script writing started several days in advance. Proactive scripting provides the luxury of time to tighten up and finesse copy to ensure messaging is as concise and impactful as possible.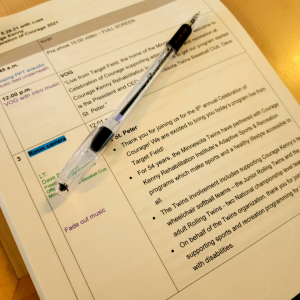 4. Streamline the program. One of the biggest discoveries for nonprofits during the pandemic is that a lot of inspiring and impactful content can be packed into a short program. Leave your audience wanting a little more. This is much better than struggling to keep their attention!
5. Invest in AV. Regardless of your event format, this is not a place to skimp. Partner with an AV team that will help you put a well thought out plan together to ensure your guests are able to see and hear without effort. Strive for seamless transitions, whether you are livestreaming or have people moving on and off the ballroom stage.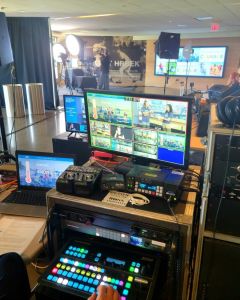 6. Focus on pre-event fundraising. The biggest indicator of success is how much money has been raised before the event even starts. The four organizations all did a great job with pre-event fundraising including securing large gifts that were used to inspire others during the event. Last Thursday on event day, we received word that a donor had just come forward with a $50,000 matching gift!
Whether you are bringing people together in person, planning virtually or offering a hybrid experience, be assured you can have a well-attended and successful fundraiser – as long as you have the right strategies, plans and people in place.

This month, as Ann Plans observes our 14th anniversary, we are appreciative more than ever to be part of such a generous community. We are grateful to the wonderful nonprofit organizations who have invited us to be part of their mission and our terrific vendor partners.
Thank you to each of you for your friendship and partnership in making these first 14 years rewarding beyond anything we could have imagined.
In gratitude,
Ann
Senior Event Producer