Is virtual event fatigue a real thing? YES! Is it still possible to host a well-attended and successful virtual event? YES!
With the continued implications of the Delta variant, many more nonprofit events are going virtual this fall than we predicted earlier this summer. Eighteen months into virtual events, what can be done to combat virtual fatigue and make sure your online event is a priority on your supporters' calendars?
The Ann Plans team offers eight strategies for effectively recruiting and engaging your virtual audience:
1. Focus on creating and promoting a program that is fast-paced, inspiring and fun. One of the benefits of a virtual program is the short time commitment. With virtual fatigue being a real thing, however, you need to work extra hard to motivate people to tune in and maintain a captive audience throughout the program.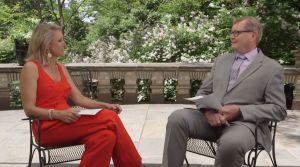 KARE 11's Belinda Jensen and Pete Moe, Landscape Arboretum Director,
in conversation during the Arb's Virtual Gala in the Gardens
2. Encourage watch parties for those supporters who are comfortable hosting a small group at their home or in an office setting. The more the merrier when it comes to online engagement!
3. Gala boxes are back! Even after 18 months of participating in virtual fundraising events, people still love the surprise of receiving a fun and tastefully curated box of goodies on their doorstep.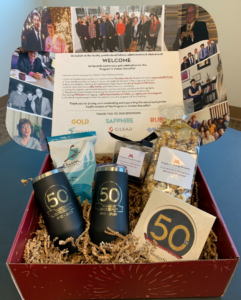 4. Who doesn't love a colorful and refreshing cocktail or mocktail? At a recent NAECP virtual conference, Board member and Treasurer Tim Walsh shared his hobby as a mixologist by demonstrating a mocktail/cocktail recipe during the end-of-day happy hour.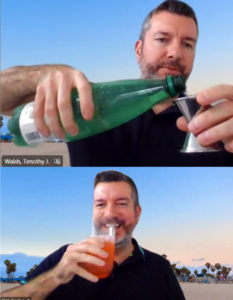 5. People love to weigh in with opinions and guesses. Use a polling feature to invite responses to questions during your program.
6. Invite your virtual guests to join a Zoom conversation with your leadership immediately following the online program. This is a great platform for saying "thank you," chatting with your supporters, and celebrating the success of the event.
7. One of our favorite ways of bringing virtual attendees together is through a lively after party. We love working with DJ Adrian of Events By MV who hosts fun sessions with games such as trivia and "name that tune." And, don't forget the prizes to facilitate some friendly competition!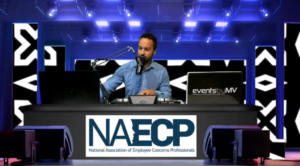 8. Who doesn't love seeing fun and heartwarming photos? Invite advance submissions of photos that fit with the theme of your event and share them during your program. One client invited registered attendees to submit pet photos for inclusion in the very popular Pet Parade.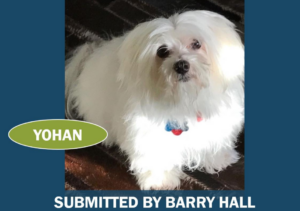 The good news is that the fundraising climate is strong right now. If you find yourself in the virtual planning space once again, have confidence that with the right strategies in place, you can still effectively engage your donor base.
We hope you find many ways to enjoy the beauty of the autumn season, which may include enjoying some virtual events from your backyard.
Warmly,
Ann
Senior Event Producer