The return to in-person events has accelerated at a pace much faster than most of us predicted. When restrictions on large group gatherings were removed, almost all Ann Plans clients with fall events quickly switched from planning a virtual event to looking at venue availability. The largest driver of these decisions has been feedback from sponsors and donors that they are ready to be back together in person.
Our team is as excited as anyone to be scheduling menu tastings, planning reception activities, booking entertainment, and putting together décor plans again. Let's not lose sight, though, of all that we learned during the pandemic. Here are nine virtual event lessons to help guide plans for bringing donors back to the ballroom:
1. Simplify the event format. Given how quickly social distancing restrictions were lifted, the planning timeline for many summer and fall in-person events is shorter than usual. More than anything, people are excited to see each other and socialize. Focus on the joy of people being together in a physical space again supporting a cause that they love.
2. Streamline the program. One of the biggest discoveries for nonprofits during the pandemic is that a lot of inspiring and impactful content can be packed into a 30-40 minute program. Shorter programs for in-person events provide your guests with more time to socialize and an overall event experience that requires less of a time commitment.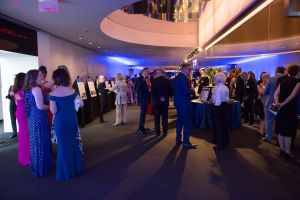 3. Embrace your event as a several-day online giving campaign. Well-marketed virtual events have experienced strong online giving not only during the program, but also in the days before and after the event. Organizations will be well-served by maintaining a campaign mentality that invites those not attending the in-person event to still participate in giving.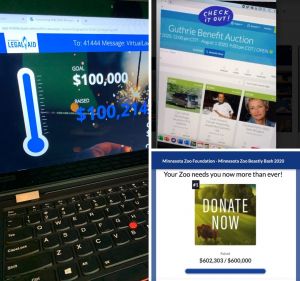 4. Cultivate a broader audience. Whether or not you decide to livestream your in-person event program, be intentional about making the program content available post-event. Share the videos produced for your program as widely as possible, and consider producing an event highlights video.
5. Be intentional about accessibility. Virtual events expanded access to events and inspired many organizations to provide services such as American Sign Language (ASL) interpretation and closed captioning. As you plan for your next event, whether it is virtual or in-person, we encourage you to explore offering these services.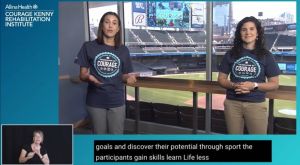 6. Put the auction online. Host your auction online so as many people as possible can participate! We recommend opening the auction 5-7 days before your in-person event and closing it the evening of your event.
7. Leverage star power. Virtual events made access to celebrities from any geographic location logistically feasible and affordable. Think about well-known champions of your cause who could add excitement and credibility to your next in-person event. Who has an affinity for your organization's mission who might be featured in video content or livestreamed to deliver a special message?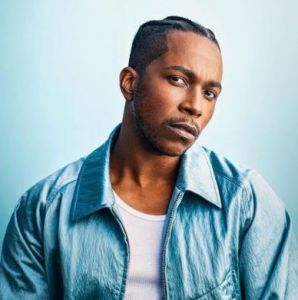 8. The teleprompter is your friend. For many clients, their first experience using a teleprompter was with the shift to virtual events. Now they're sold! A teleprompter enables those presenting to connect more directly with the audience and helps everyone stay on track with their remarks. Another benefit is speakers don't need to worry about losing their place on a paper script.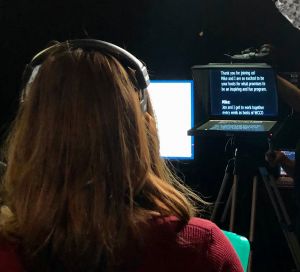 9. Supporters are loyal. Donors rallied to support nonprofits in bigger ways than we ever could have imagined during the pandemic. Whether you are inviting supporters to engage in a virtual event, attend an in-person gathering or donate to a special campaign, we believe donors will continue backing the organizations they care about as long as they feel connected and appreciated.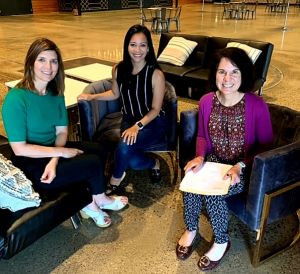 We are thrilled to be planning in-person events again and are excited to be putting into practice some of the great learnings that have come out of producing virtual events. If you have questions regarding an upcoming event, please don't hesitate to email me at [email protected]. We are always happy to help!
Looking forward to seeing you soon!
Warmly,
Ann
Senior Event Producer