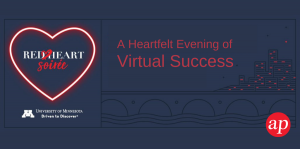 "Virtual events aren't going anywhere soon," is a statement that 12 months ago the Ann Plans team never could have imagined would still be a reality today.
The best surprise since last March is how well virtual fundraising events have been received and supported by sponsors and donors. Now that we are entering into a second year of engaging audiences virtually, the utilization of creativity and best practices to make your virtual event really stand out has become increasingly important.
Last month's Red Heart Soirée supporting heart health at the University of Minnesota and across M Health Fairview hospitals and clinics was one of our favorite virtual events to date. Everyone involved worked really hard to hit it out of the park in delivering the best possible virtual event experience.
Here are some of the factors that contributed to the event's success:
1. Amazing committee. The A-Team event committee was made up of heart patients, industry partners, physicians, and others passionate about the cause. Our event chair alone invited more than 970 people to attend the February 26 event!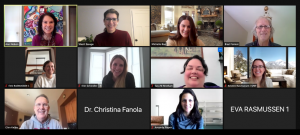 2. Focusing on stories. Inspiring stories are what we consistently hear are people's favorite part of event programs. We were able to feature 14 heart patients in the Red Heart videos. The Red Heart Soirée virtual program and each of the individual videos are available here: Red Heart Soirée. Be sure to check out Heidi's story!
3. Fast-paced. We continue to recommend a short, fast-paced event program of 30-40 minutes with individual segments of 2-4 minutes each. Some of the best feedback we received on Red Heart Soirée was, "The program flew by!"
4. Set design. We embraced being live in a studio by including some wide shots of the entire studio to take our audience "behind the scenes." Using a projector to display event graphics on the stage wall was a creative and budget-friendly way to make the backdrop really pop.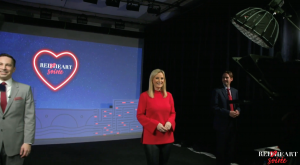 5. Talent connected with mission. Our dynamite emcees, Jennifer Mayerle and Mike Augustyniak from WCCO Saturday Morning, both have a history of heart disease in their immediate families. Mike and Jen's passion for the cause was evident throughout the event program, and they even featured Red Heart Soirée in three segments on WCCO Saturday Morning.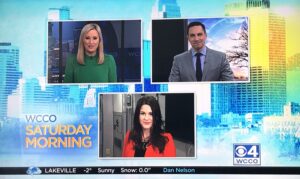 6. Leveraging a match. Three physicians generously put together a $30,000 matching gift which inspired additional giving during the program and in the days immediately following the event.
7. Curating a great auction. The online auction raised more than $35,000 and provided opportunities for fun participation and reasons for people to frequently visit the Red Heart Soirée website. Some of the most popular items included a 5-night stay at an incredible vacation home in Jackson, Wyoming and a special bottle of wine from the Chief of Cardiology's wine cellar.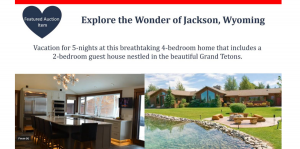 8. Facilitate post-program fun. People are craving interactions, so we were intentional about creating an after party experience where people could see each other on screen and interact. DJ Adrian of Events by MV hosted a fun-filled 30 minutes of heart-inspired trivia and "name that tune." More than 90 households participated!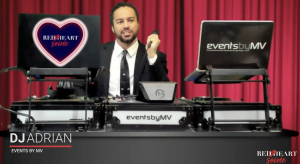 We are thrilled that Red Heart Soirée was such a success, and we share the sentiment of the committee and other supporters that we can't wait to be back celebrating in person! During the coming weeks and months, the Ann Plans team looks forward to partnering with clients on an exciting line-up of virtual, in-person and hybrid event experiences. Until next month, be well and take good care.
Cheers!
Ann