Beastly Bash Virtual Best Practices
Helping nonprofits reimagine events to maximize impact has always been part of Ann Plans' DNA. Since the pandemic, we have embraced the challenge of producing virtual events that achieve fundraising and friend-raising success for our clients – including the Minnesota Zoo.
In 2018, we helped rebrand the Zoo's annual gala-style event to create a unique guest experience featuring more animals, more nature, and more fun. The event was moved completely outdoors at the Zoo with a name change to Beastly Bash. This change in format has achieved goals of growing both revenue and attendance.
This year, the reimagining of Beastly Bash brought the signature fundraising event to supporters virtually. We are pleased to share ten best practice takeaways from this successful event which livestreamed on September 12.
1. Going live. Livestreaming the event, rather than pre-recording all content, made it possible to leverage fundraising in real time – and, added energy and spontaneity to the program.
2. Staying on brand. Every element of the program, from font choices to photo selections, was selected intentionally with the Minnesota Zoo brand front and center. We love the backdrop that set the stage perfectly for the event!
3. Expanding voices. Many voices were integrated into the program to help illustrate who supports and benefits from the Minnesota Zoo. Videos included sound bites from Zoo members (including families and kids), donors, community partners, volunteers, zookeepers, and other staff.
4. Building on strengths. The Minnesota Zoo's greatest strength is the ability to provide access to beautiful and incredible animals as a way of connecting people with the natural world we all share. Animals were integrated throughout the program along with messaging about the importance of connecting animals, people, and nature.
5. Being authentic. As passionate supporters of the Minnesota Zoo, emcee Heather Brown of WCCO and auctioneer Andy Imholte were perfect hosts of the event. Messaging focused on significant challenges the Zoo is navigating because of the pandemic, why the Zoo matters to the state of Minnesota, and the fact that the Zoo needs our support now more than ever.
6. Focusing on attendance. Board and committee members, as well as a media campaign and active social media, played a big role in driving registrations for the virtual event. When the event started at 7:00 p.m. on September 12, more than 1,500 people had registered!
7. Stretching…The initial goal for the event was conservatively set at $450,000 not knowing how the event would perform in a virtual environment. By event day, fundraising was going so well that a stretch goal was set for $600,000. And, generous Zoo supporters rallied to meet the revised goal!
8. Securing a match. A $100,000 match made possible by four major donors was a key factor in inspiring other donations.
9. Making it fun! The creative virtual swag bag provided fun and engaging ways to enjoy the Bash. Contents included a Beastly Bash playlist with animal-themed songs, signature cocktail recipes from mix master Jason Suss including the Cran-Beary Fizz, appetizer recipes, and kids' activity sheets.
10. Expressing gratitude. Before, during, and after the event, staff members were proactive in thanking donors. This thank you video from Zoo Director John Frawley was posted on social media the morning following the event.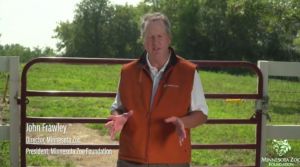 Time to Start Planning for 2021!
Whether you have a virtual event on the schedule for 2021 or are hoping to host an in-person gathering, it's not too early to start planning! Just like in-person events, virtual events benefit from several months of planning time. Need some help jumpstarting your 2021 event? Reach out – we would love to help!
This week's mid-October snowfall in Minnesota is yet another reminder of what an unusual and challenging year this has been. We are grateful to all of you for your resiliency and generosity in the midst of this most challenging of times.
Warmly,
Ann