Ten Virtual Event Lessons
The last five months have provided a crash course in conducting fundraising events online. In a short amount of time, those of us involved with nonprofit events have transitioned from feeling like we were making it up as we went along to being grounded in best practices for producing successful and engaging events in the virtual environment.
As with in-person events, intentional marketing and a well-crafted program will position you for fundraising success and strong attendance. These ten lessons provide insight into what the Ann Plans team has put into practice in our virtual work with clients:
1. Going live doesn't have to be scary. There was reluctancy early on in taking the risk of streaming live. With proper planning, however, there are advantages and low-risk in going live. Benefits include leveraging fundraising activity in real time, ability to refine messaging up until the event date, and the energy viewers experience with a live format.
2. Pre-recorded content is your friend. For some virtual events, pre-recording all content makes sense. Live virtual events also benefit from a good amount of pre-recorded content. Client stories and entertainment segments are examples of content that almost always make sense to pre-record.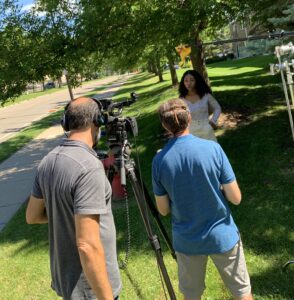 3. Audiences appreciate short and sweet. Less is more when programming in the virtual environment. Maintain a captive audience and maximize generous giving by producing a 30-40 minute program that is inspiring, fun, and fast-paced. Make every word count!
4. Rehearsals are not optional. Whether your speakers will be in studio or participating via a platform such as Zoom, rehearsals are the best insurance for having a flawless production. This is the time to identify technical issues such as poor WiFi connections and poor lighting, confirm that the AV team understands all their cues, and make final scripting refinements.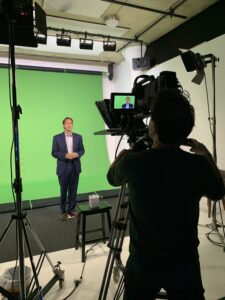 5. Make messaging on how to donate a through-line. Include information on the impact of gifts and the mechanics of how to donate in the opening remarks. Share this messaging multiple times throughout the program. Place the most impactful fundraising moment within the first half of the program.
6. Community can be created virtually. Sending key supporters a gala box, facilitating an active chat feature during the event, and encouraging the sharing of photos on social media are ways of engaging and connecting your donors.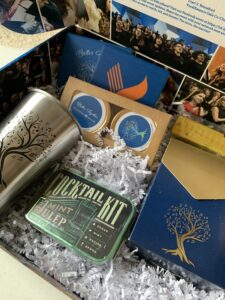 7. Online auctions are performing well. Maximum flexibility in deadlines for when experiences such as dinners, vacation stays, and sporting events can be redeemed is key.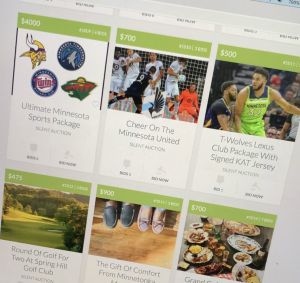 8. Have closed captioning on the checklist. Many clients are doing closed captioning to make the event as accessible as possible. If closed captioning or ASL interpretation is important for your audience, make sure the coordination of this element is on your planning checklist.
9. Be intentional about what displays on screen. Without careful graphics planning, you run the risk of text and images overlapping on screen. Graphics appearing on screen may include names and titles of speakers, a donation thermometer and donor names, and closed captioning. Work with your AV and online giving partners to understand the options and limitations for screen placement.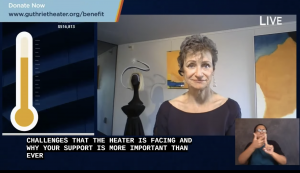 10. Embrace your event as a several-day online giving campaign. Well-marketed virtual events are experiencing strong online giving not only during the program, but also in the days leading up to the event. Continue the invitation to give in your post-event communications.
For a deeper dive into virtual event planning success, please contact us. You can also download our Virtual Event Resource Guide.
Did You Know?
Ann Plans is best known for our work in producing galas and other fundraising events, but we also offer conference planning services. With conferences going virtual, our technical expertise and show flow mastery are more valuable than ever. This month we are hard at work with the Minnesota Humanities Center preparing for the 2020 Virtual Cultural Resource Showcase. More than 200 Omaha Public Schools educators are registered to attend the August 29 conference.
The pandemic has invited all of us to think outside the box and approach almost every aspect of life in new and creative ways. We hope the lessons shared in this month's blog help you navigate in this new event environment.
Warmly,
Ann