Preparing Speakers for Virtual Success
Exactly a year ago, the Ann Plans July blog highlighted the magic ingredient in a fundraising event: stories told from the heart. The opening sentence read, "Décor, food, entertainment and reception activities all play a role in making an event stand out, but the stories of lives changed and made better are the most important ingredients in a successful fundraising event."
I admit it is eerie to read those words in light of the reality of today's event work being virtual. The pandemic has brought about shifts in how we structure event programs and prepare speakers. Whether working with a seasoned speaker or someone who is sharing their story publicly for the first time, here are best practices for preparing them and your organization for success:
Less is more. Maintaining a captive audience is extra challenging in a virtual environment. Whether your speaker will be live or pre-recorded, coach them on the importance of keeping messaging short and focused. Have a goal of keeping each segment of your program to no more than one to three minutes. Think in terms of a fast-paced TV broadcast.
Coach your speakers on relating to the camera. Whether a speaker is in studio or recorded speaking to a computer from home, provide tips on where to look and how to feel natural. Some people feel more comfortable and animated when imagining they are engaging with a full ballroom. Others relax when they think about talking to a good friend.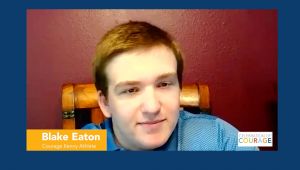 Focus on storytelling. The stories of how your organization is making a difference are what will inspire people to give. Have each of your speakers, including your emcee and CEO, share an impactful story. Incorporate photos and short video clips to add visual interest to the storytelling.
Schedule a full rehearsal. This is a must when doing a live virtual program. The rehearsal provides speakers another opportunity to practice and get comfortable with the overall program flow, ensures the audiovisual team understands all the cues, and provides the event team with a final chance to tweak messaging.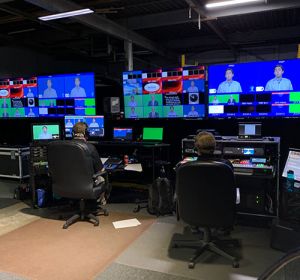 Make the teleprompter your friend. When filming a live or pre-recorded program, a teleprompter allows your speakers to feel more at ease, helps ensure they stay on script, and provides the virtual audience with the experience that the speaker is speaking directly to them.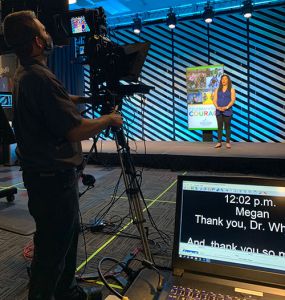 The devil is in the details. For speakers being recorded from a platform such as Zoom, enlist your audiovisual team in providing tips on lighting and an appropriate background as well as testing the quality of sound on the device the speaker plans to record from such as a computer or phone. Let speakers coming into a studio know in advance what the backdrop will be and advise on appropriate attire.
Provide info on COVID precautions. Whether you have speakers coming into a studio or being filmed by an audiovisual or video team at another location, provide written details in advance on the safety and sanitation protocol that will be in place.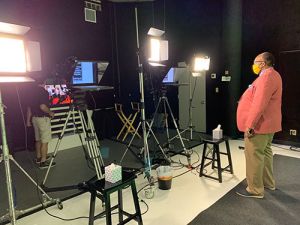 For a deeper dive into virtual event planning success, you can download our Virtual Event Resource Guide.
You can check out our July 2019 blog "10 Ways to Help Your Speakers Prepare for Success."
Join Us Online This Saturday, August 1!
We could not be more excited about our next virtual event, the Guthrie Theater Virtual Benefit this Saturday, August 1 at 7:00 p.m. Register here to join us for this livestreamed program featuring Sally Wingert as emcee, performances by locally and nationally acclaimed artists, and an exciting online auction which is open for bidding now. There is no cost to attend.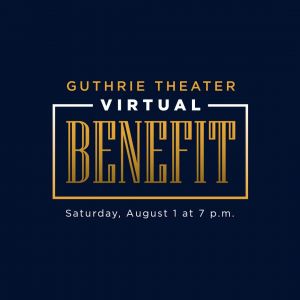 In closing, here is my take on a popular quote:
Enjoy life now. This is not a rehearsal. (Except when you are doing a live virtual event. Then a rehearsal is essential!)
Warmly,
Ann