Updates on the Current Nonprofit Event Climate
We are beginning this month's blog with some big picture updates on what we are practicing and predicting in our work with nonprofits. Like most aspects of life, events look and feel different right now, and this will continue to be the case for the unforeseeable future.

Format-wise, some outdoor events, such as golf and fishing tournaments, are moving forward with social distancing protocol. All indoor events Ann Plans is working on through the end of 2020 will be virtual. Several events that were scheduled for the last quarter of the year have rescheduled to summer or early fall to capitalize on the current fundraising climate, and to avoid falling too close to the November elections.

The big unknown for 2021 is how soon it will be safe and make sense to return to large in-person gatherings. We expect that virtual events will continue to be the norm into at least the first part of the year. When large in-person fundraising events can resume, hybrid events will be the format offered by many organizations to provide the option to attend either in person or virtually.

In light of COVID-19, the death of George Floyd, and social unrest, striking the right tone in event messaging is critical – and can be tricky. Supporters want to know how organizations are serving the community in response to the COVID-19 pandemic and racial injustice, and they also want to hear the inspiring and hopeful stories of how lives and communities are being changed.

As nonprofits navigate these challenging times, a frequently asked event question is whether it makes sense to move forward with an auction component, especially with all auctions being online, and, if so, how to pivot for success. Read on for insights and ideas.

Tips for Online Auction Success
While curating auctions is more challenging right now, many organizations are experiencing strong results with their online auctions. However, spending time and resources on an auction isn't the right decision for all organizations. Current auction best practices include:
Be okay with not doing an auction if you don't have the staff or volunteer power to secure items without diverting valuable time from program planning and other fundraising elements that are larger revenue generators.
Businesses and individuals who have donated to your auction in the past may not be in a position to give right now. Trust your gut on when and whom it makes sense to ask.
Anticipate that the number of packages will likely be smaller.
For experiences with expiration dates such as vacations and sporting events, work with the donor to have maximum flexibility as to when the package can be redeemed to provide assurance to bidders during these uncertain times.
Be creative in brainstorming what you can offer that is unique to your organization.
Ten Auction Package Inspirations
Current times require thinking differently about what can supplement or replace some of the traditional items such as vacation getaways, sports packages, and chef experiences. Here are ten online auction ideas to inspire some out-of-the-box thinking:
1. Use of a Winnebago motorhome for a one-week vacation anywhere in the United States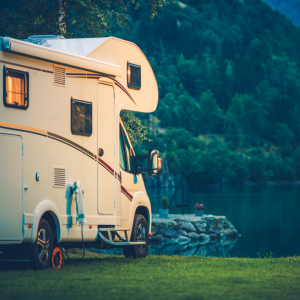 2. Once-a-month delivery of flowers to your home, or the homes of other special people in your life, for a year
3. A high-end case of wine donated by board members or other friends of the organization who are wine collectors
4. Virtual wine tasting or cooking class with the wines or ingredients delivered to participant homes in advance of the class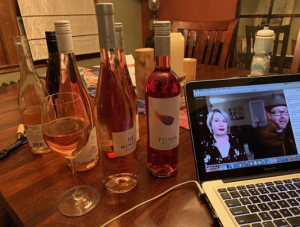 5. Outdoor-focused offerings such as an al fresco dining experience, state or national park package, camping gear, or a fire pit with s'mores ingredients
6. Beer and cocktail baskets filled with products from local microbreweries and distilleries
7. A playhouse custom-designed for the winning bidder's family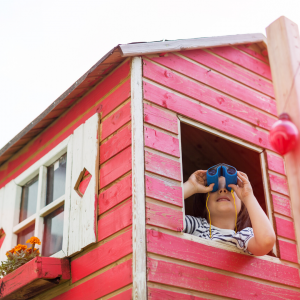 8. Zoom book club with a bestselling author or a famous singer sings a virtual happy birthday greeting
9. Artwork, wood furniture, or other items made by clients, staff or volunteers of your organization
10. A llama or goat from the Sweet Farm Animals farm animal sanctuary makes an appearance at a Zoom gathering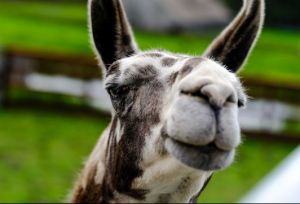 For a deeper dive into online auction success and all elements of virtual event planning, you can download our Virtual Event Resource Guide. As always, we invite you to reach out with any questions.
We hope you are finding ways to take care of yourself and enjoy these summer days. Have a safe and relaxing July 4th weekend!

Warmly,

Ann