There Is So Much to Celebrate!
The inspiration for this month's newsletter is one of my very favorite topics – celebrating! Over the last several months, Ann Plans has been working with a number of clients celebrating milestone anniversaries. In our work with clients, we approach each event as a great platform for celebrating, and milestone years provide an organization with even more opportunities to share mission, services and legacy.
On a personal level, this spring marks the five year anniversary of when I became a runner. I ran my first race, the Medtronic One Miler, on May 12, 2011. Tomorrow I catch a flight to Boston to run my 10th marathon. I am humbled by the friendships, adventures, and milestones both large and small that this passion has provided.
What are you celebrating this month and this year? Let's make each day a reason to celebrate!
Maximizing Opportunities to Celebrate
This past September we had the opportunity to partner with Lutheran Social Service (LSS) on their annual Celebration for Changing Lives Gala which also marked the organization's 150th anniversary. The opportunity to be part of creating a celebration for a statewide organization with a century and a half legacy was a huge honor.
Many of today's tips were inspired by our work with LSS and other clients celebrating a significant anniversary. Remember, though, even if this isn't a milestone year, you and your organization have so much to celebrate!
While significant anniversaries provide an important opportunity to honor history, focus your messaging on celebrating the present and sharing an exciting look to the future. Your organization's current impact and a strong vision are what will most energize and inspire your guests.
Have fun with your history! Identify the most fascinating and significant events in your history, and find a compelling way to share them. At Lutheran Social Service's anniversary Gala, emcee Don Shelby narrated a five minute "traveling through 150 years" animated timeline that had the full attention of a ballroom filled with 1,000 guests.
A big anniversary can provide opportunity to create something new. We are working with the Amherst H. Wilder Foundation on two new events – a free community celebration at their Lexington Parkway campus in St. Paul and a fundraising event at the Union Depot. While the organization's 110th anniversary was the impetus for creating these events, our focus is on celebrating with the community and preparing for the future.
Get creative with the numbers! In honor of their 150th year, Lutheran Social Service identified 150 Great Neighbors – individuals who were recognized for their committed and passionate service. Celebrating these Great Neighbors in pre-event communications and during the gala provided impactful opportunities to share the organization's work through personal stories.
This year, clients St. Francis Regional Medical Center and St. Gertrude's Health and Rehabilitation Center are celebrating the 20thanniversary of their shared campus in Shakopee. There are milestones, in addition to founding years, which are worth celebrating!
Treat each event as a celebration. In your planning and messaging, be intentional about lifting up and celebrating client stories that illustrate impact and those who make your work possible such as donors, volunteers, and other partners.
Be intentional about incorporating one or two new elements of celebration into your next event. At two of our galas this spring, a round of champagne will be poured at the table of each bidder who wins one of the live auction items.
Welcome Aboard!
Ann Plans warmly welcomes NuWay House as our newest client. We are thrilled to be partnering with NuWay on their annual community celebration taking place in September. This year's celebration is extra significant as the organization marks its 50thanniversary. NuWay is located in the heart of the Minneapolis recovery community and serves men and women recovering from chemical dependency and mental illness.
Celebrating Our Newest Addition
We are excited to announce that the Ann Plans family has grown. Everett James Sinnett was born to Ann Plans team member Caitlin Sinnett and husband Will on Friday, April 7. Little Everett weighed in at 7 pounds, 5 ounces. Everett and mom are doing great.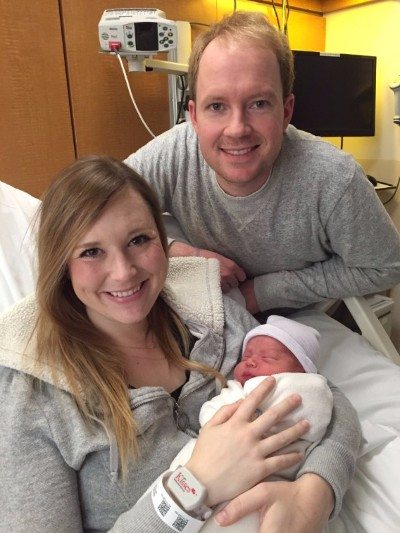 ---
In closing, thank you for being part of our lives. The Ann Plans team celebrates you!
Warmly,
Ann